Halloween is the next big stop on the annual holiday calendar, and it's the ideal time to radically change your lookm for bad. How could temporary tattoos help you achieve this? Honestly, we've got what you need to be the scariest —yet stylish— character in town!
And we want you in! That's why we are providing an exclusive 10% discount code in all our Halloween tattoos. Just enter the code HALLO10 during the checkout to benefit from this promotion.
#5 - Black Crow
---
In many cultures, black crows are associated with dark and gruesome events. In others, curiously, they are a sign of good fortune. For us, it is simply what it is: an obscure, nasty, sometimes scary, yet stylish black crow temporary tattoo design. What does it mean? Probably not much, but that's completely up to you!
#4 - Red Rose
---
The red rose is the flower of all flowers, the symbol of love by excellence. And now you can wear it forever temporarily tattooed on your skin. Curiously, this design is based on the work "Pink Rose" by Georgius Jacobus Johannes, painted in the 18th century. Now it's not even pink. Time changes everything.
#3 - Four Spiders
---
Arachnophobia is an intense and irrational fear of spiders and other arachnids. And the truth is that spiders cause real panic to many people, although we do not know why. Aren't they adorable insects? Look at the four species that we present in this set. We can think of many ideas to use them. And you?
#2 - Realistic Heart
---
There are two types of hearts on this website. We have those happy colorful hearts, and also this dark, realistic, classic-tattoo-style ticker. Taken straight from an antique anatomy book, this rare heart looks ready to pump again when you place it on your skin. But it won't though, we promise.
Get them for FREE*
---
Specially for this weird, upcoming Halloween, we lowered our free shipping requirements.
Our regular rate starts at 3€, but now you can get FREE SHIPPING to on orders over . If you are on a rush, you will also receive up to a 50% discount on your express shipping rates.
Do you want to see more designs?
#1 - Dark Eye
---
This rare eye illustration dates from the late 1800s, and the information we have about it is very limited. That makes it even more special. What we do certainly know is that this all-seeing eye is quite intriguing and disturbing, yet pretty awesome! No way we could miss this one in our Tempo Tattoo collection!
Some Facts.
---

What's a Tempo Tattoo?
It's a non-permanent image that can be placed on your skin and will last for a few days. It is applied using a special sticky paper.

How long do they last?
It depends on several factors, but our Tempo Tattoos will look gorgeous for 3-5 days and last up to 10. They can be removed easily, though.

They are safe!
Manufactured in the European Union —more specifically in Spain—, our temporary tattoos comply with all cosmetic regulations.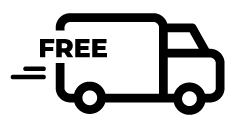 Free Shipping
We ship from Europe to the World. Also, and for a limited time, we do deliver for FREE on orders over .
Our Tats In Photos.
---
They say a picture is worth a thousand words, and we've got that covered, too! Real users. Real photos. So you can judge for yourself.


They say a picture is worth a thousand words, and we've got that covered, too! Real users. Real photos. So you can judge for yourself.