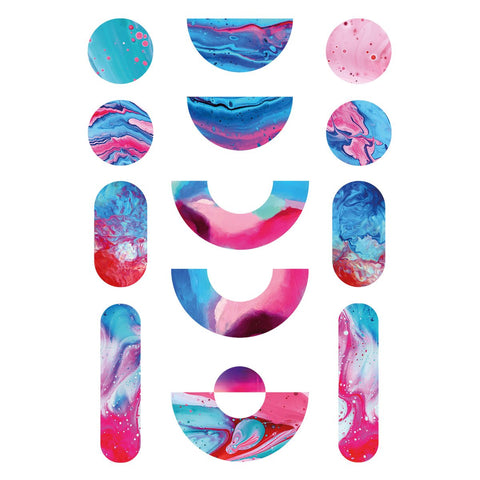 About the Collection
While it's very difficult to choose a winner among our carefully curated tattoo collections, Ephemeral Jewelry is without doubt one of our precious gems. 
And not only because it has been thought and created by Belen Cosmea, one of the founders of Tempo Tattoo, but because the pieces on this tattoo set have been designed employing real textures, of real mineral materials used in craft jewelry. Emerald and Ephemeral are not so different after all.
Additionally, what's unique about this collection is that it allows you to combine its stylish texture-based shapes as you want, to create unrepeatable jewelry-like tattoo designs on your skin. Because every day it's a different story and every story deserves its own, unprecedented look.